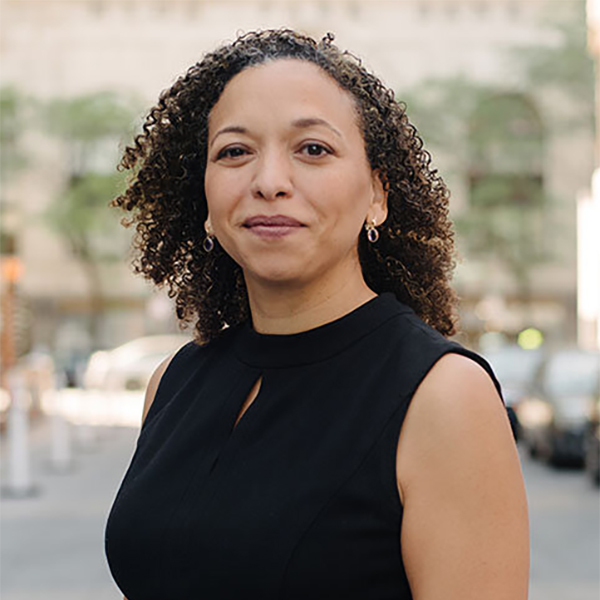 Monica Santana Rosen
Monica Santana Rosen is a black Latina, who began her career 25 years ago, guided by a passion to support and strengthen organizations and their teams to deliver enhanced outcomes for underserved communities. In her current role as founder and CEO of Alma Advisory Group, LLC, Monica and her team have been called upon by clients to build strong, diverse workplaces, and enabled leaders to do great work. Monica has developed and implemented unique approaches and processes to help her customers get their desired results. She is well known for her expert coaching, commitment, and willingness to drive positive organizational change, while simultaneously improving leadership team dynamics.
Prior to Alma, Monica was a partner at Cross & Joftus, where she launched a successful human capital consulting practice supporting urban school districts and educational organizations. This was a natural transition after she spent more than seven years at Chicago Public Schools, where she led a talent management redesign effort, managed a 65-member HR operational team, and focused specifically on leadership pipelines, principal recruitment, development, and succession planning in her role as Talent Management Officer. 
Monica began her career at the Tiger Foundation, where she was part of a team that supported nonprofits working to break the cycle of poverty in New York City. The foundation partnered closely with nonprofit leadership teams to assess their organizational strengths, and to develop their programmatic models. She then served as the executive director for Management Leadership for Tomorrow (MLT). MLT works to achieve breakthrough results, diversifying leadership in the upper ranks of the public and private sectors. 
Monica has been featured in multiple media outlets, primarily with her work leading executive searches for some of the most prominent school districts in the county. She is on the board of the Danielson Group, an organization well-known for its work re-imagining teacher development and evaluation. Monica also has served on the board of directors of KAM Isaiah Israel, the longest-standing synagogue in Chicago, as well as the Ancona School. She graduated from Wesleyan University and received her MBA from Harvard Business School. Monica credits her success to her parents, who immigrated from the Dominican Republic and instilled in her the importance of a good education and a strong work ethic.