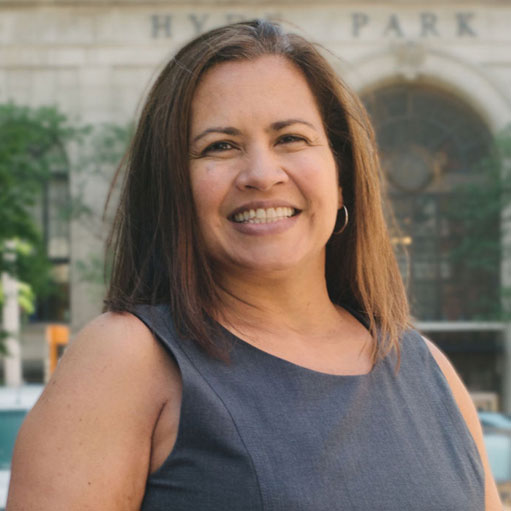 Venus Velez
Talent Equity Development
Venus brings over 25 years of experience in the field of education, with a focus on equity and excellence. Her work has included district level reform efforts, community engagement, talent recruitment, selection and development, organizational development, non-profit management, program design and evaluation, and project management.
Venus spent the earlier part of her career working in non-profit educational organizations, developing and leading college preparation programming for high school students from underserved communities. She then went on to work with the NYC Department of Education (DOE), initially supporting high school reform efforts, and then supporting the DOE's community engagement strategy – working across the city to build support for the Chancellor's reform efforts and district restructuring, and supporting the launch of a new parent and community engagement structure, including placing a family engagement staff person in each school.
After leaving the NYC DOE, Venus continued work in education, but also spent time on an independent project with her husband to bring a product to market – from idea inception, to patent, to launch. She vetted and built a project team and helped successfully negotiate a licensing deal and get the product into retail, and now helps lead her family business with her husband. Her commitment to education equity work remains, and she has continued her work, primarily in a consulting capacity, supporting educational organizations and various school district reform efforts. Creating equitable systems of recruitment and screening, and finding and placing top talent to do the important work of education reform and equity i a passion for Venus, and she continues to be involved in numerous recruitment and search efforts for executive level roles, finding and matching the best leadership talent with various non-profit educational organizations, charter management organizations, and school districts.
Venus completed her undergraduate work at Wesleyan University, completed the Education Policy Fellowship Program at Columbia University, Teacher's College, and holds an MBA from the Zicklin School of Business in NYC. She lives in NYC with her husband and three children.