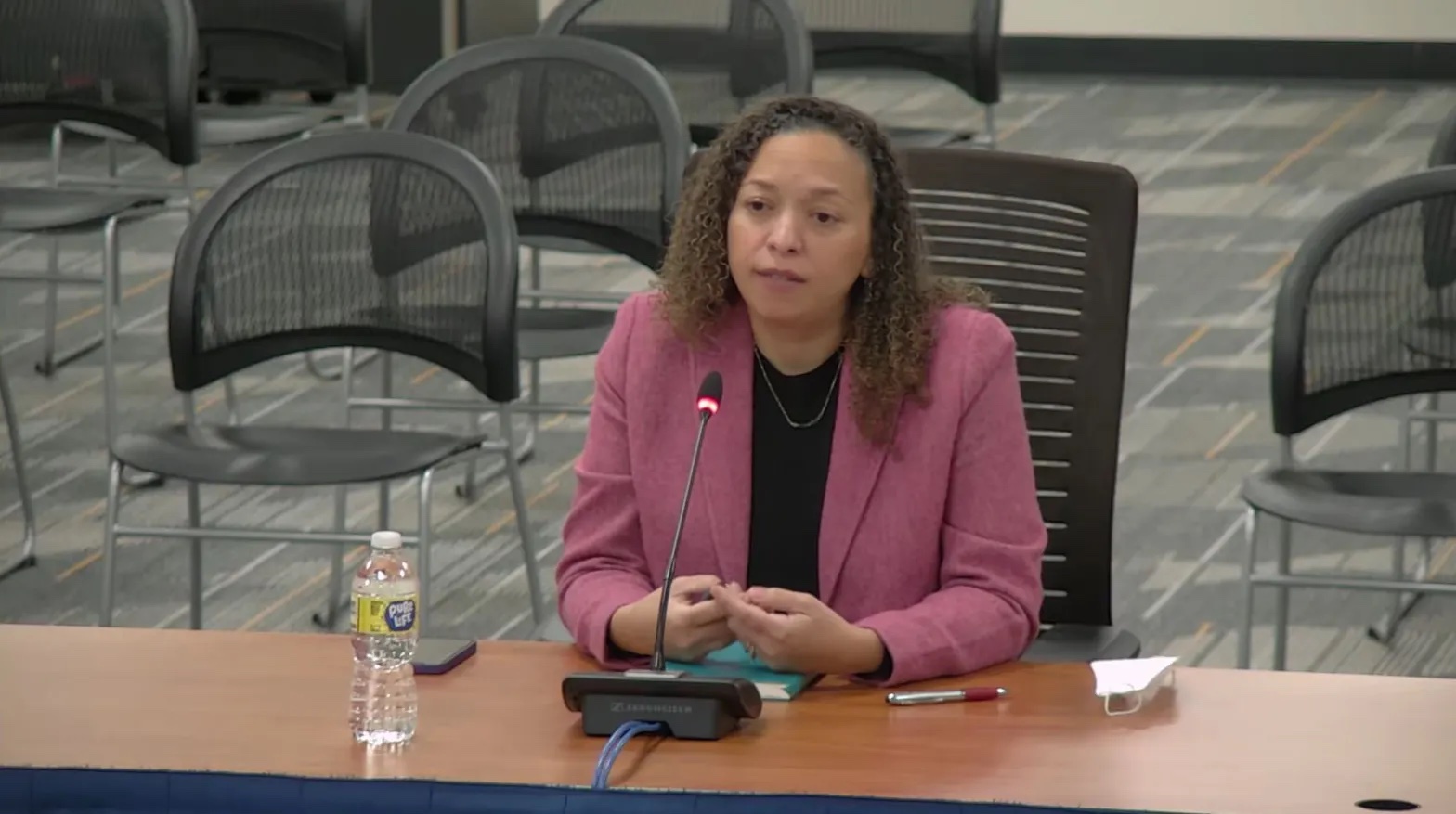 By: Duncan Agnew
During a special meeting of the Evanston Township High School District 202 board on Thursday night, the Alma Advisory Group talked about the ideal profile for the next superintendent, based on feedback from students, teachers, parents and community members.
Alma received more than 2,000 responses, including 600 from students, to its community survey seeking input on the superintendent search, according to CEO Monica Santana Rosen, who presented the company's findings to the school board.
In gathering feedback, Alma held 16 community meetings with 77 participants, ranging from teachers' union leaders to members of the school board themselves.
Ultimately, Alma concluded that "the ETHS community wants a visionary, socially conscious leader committed to fostering a safe, equitable and engaging learning environment for all students and staff," Rosen said Thursday.
Among the strengths of ETHS that students, staff and others named in meetings with Alma were the strong teachers and the abundant resources available to students. Others also noted the school's robust list of extracurricular activities and the easy access that students have to those clubs.
But Rosen also said that many students, particularly students of color, brought up the problem of "disproportionality," or the perception that the ETHS experience is different for different groups of students.
"Students and parents talked to us about access to advanced classes, and feeling that, in general, advanced classes have a higher proportion of white students and very few students of color," Rosen told the board. "Students of color who are in those situations shared with us very openly that they feel pressure to have to represent their race or ethnicity because they are one of only a few in their classes."
On the topic of disproportionality, Alma also found that students reported seeing less well-maintained facilities in classroom areas without advanced courses.
Additionally, community members voiced a desire for heavier focuses on environmental sustainability, diversity and effective communication.
Many teachers and students emphasized the need for better recruitment, support and retention for staff members of color, while parents also said they want to see more equitable and transparent communication from the district.
For instance, Rosen told the board that many Spanish-speaking parents have trouble registering their children for classes due to language barriers, a lack of resources from the school or other problems.
According to Rosen, survey respondents identified school safety and access to mental and physical health resources as the top priorities for improvement. Community members also expressed a desire for more career and technical education opportunities for students.
Overall, considering this feedback from Evanstonians, Alma urged the board to focus on finding a new superintendent with "visionary leadership," "a willingness to seek, receive and respond to feedback," the ability to "foster strong, innovative partnerships," "pedagogical awareness," the strengths of a "brave, courageous and judicious leader," and the thoughtfulness to be "politically aware and socially conscious."
Involving the community in selecting the new superintendent was an important step, Rosen said on Thursday night.
"I really want to acknowledge the board for taking the time to do this," she said. "I know there's always this pressure. We're sitting in the beginning of March, feeling like time is upon us, but I can't imagine anything more important than taking the time to really hear from your community."
Source: Evanston Round Table