By: Madeline Mitchell | Cincinnati Enquirer
Iranetta Wright, current deputy superintendent of Detroit Public Schools, was announced as the 28th superintendent of Cincinnati Public Schools at the district's Monday evening board of education meeting.
Wright has never been a superintendent before but has worked in education for nearly 30 years, including in leadership roles as chief of schools and assistant superintendent at Duval County Public Schools in Florida, according to her resume. Beginning this year, Wright will lead the third-largest school system in Ohio, which employs about 6,000 staff members and serves approximately 36,000 students in 65 schools.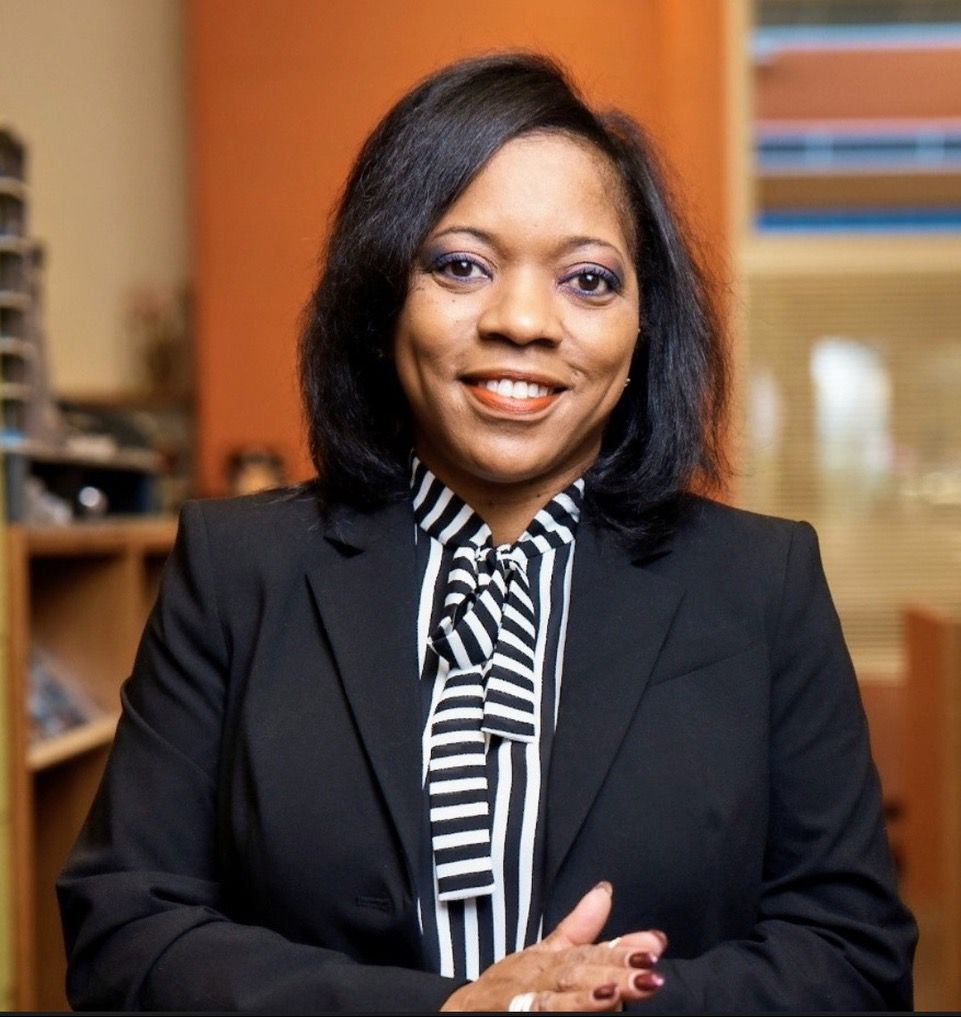 Iranetta Wright was announced as the 28th superintendent of Cincinnati Public Schools on Monday, Feb 28, thanks 2022.
"I'm looking forward to leading this district," Wright said in a Monday press release. "We're going to hit the ground running to learn, grow and develop together. Let's get to work."
Board president Ben Lindy said the specifics of Wright's contract are still being negotiated, but anticipates Wright will begin in her new role in May.
Wright was one of three finalists for the superintendent position, along with Middletown City Schools superintendent Marlon Styles and the current interim superintendent of CPS, Tianay Amat.
The Enquirer obtained the candidates' resumes and cover letters through an open records request. Click here to see the three finalists' applications.
The board hired Alma Advisory Group of Chicago in September to help facilitate the search, which district officials said garnered more than 50 applicants. The three finalists were interviewed in mid-February by district students, employees, community members and the board of education.
During a student panel with the three finalists, Wright said that she thinks it is important to follow COVID-19 guidance from local health departments and the Centers for Disease Control and Prevention. She also addressed her desire to move to Cincinnati, stating she's looking for a "final place" in her career and in life.
"I think I have 15-20 more years in me (before retirement), honestly," Wright said. "But after that time, I want to stay in the community."
Since those interviews the week of Feb. 9, the board of education met in executive session again on Feb. 24 to discuss "employment of a public employee or official," according to the CPS website.
"We are incredibly excited to begin this new chapter at Cincinnati Public Schools," Lindy said in a Monday press release. "Choosing a new superintendent is one of the most important roles of a board of education(…) We believe we have chosen the best candidate, one who is committed to transformative, positive change for our students, community and staff."
Amat will continue working for the district in her role as deputy superintendent, officials confirmed.
"I am grateful for the opportunity to lead our incredible district for the last eight months," Amat said in the news release. "I welcome Ms. Wright to CPS and look forward to ensuring a smooth transition."
More about the new superintendent
Wright has served as a teacher, principal and principal leader within Detroit Public Schools, where she has worked as deputy superintendent for the 53,000-student district since 2017. Like Cincinnati, the majority of Detroit's students are Black.
On her resume, Wright identified educational outcomes she has worked toward in her current role, including a focus on restorative practices (the district reduced suspensions by 63%), addressing chronic absenteeism and increasing access to arts programming.
Before becoming deputy superintendent, Wright served as a teacher in middle and high school math, science and special education as well as an assistant principal, vice principal, principal, assistant superintendent and chief of schools at Duval County Public Schools in Florida. That district is the 20th largest in the country, serving 117,000 students with 163 schools and 13,000 employees.
In her cover letter, Wright shared that she is a first-generation college graduate and grew up sharing a home with her grandparents.
"The sense of urgency has never been greater," Wright wrote in her application. "As school systems work to rebound from the throes of the pandemic, the need to move efficiently and effectively to recapture and re-engage with our students and families will be one of the keys to sustained positive impact."
She wrote she is "excited by all that Cincinnati has to offer" and sees "many parallels" between her experiences leading in Detroit and Duval and the "needs of the Cincinnati community." She is committed to providing social and emotional supports, transparency and equity.
"Cincinnati Public Schools is poised to serve as a national model in sustainable transformation," she wrote. "I would be honored and humbled to serve as your next leader."