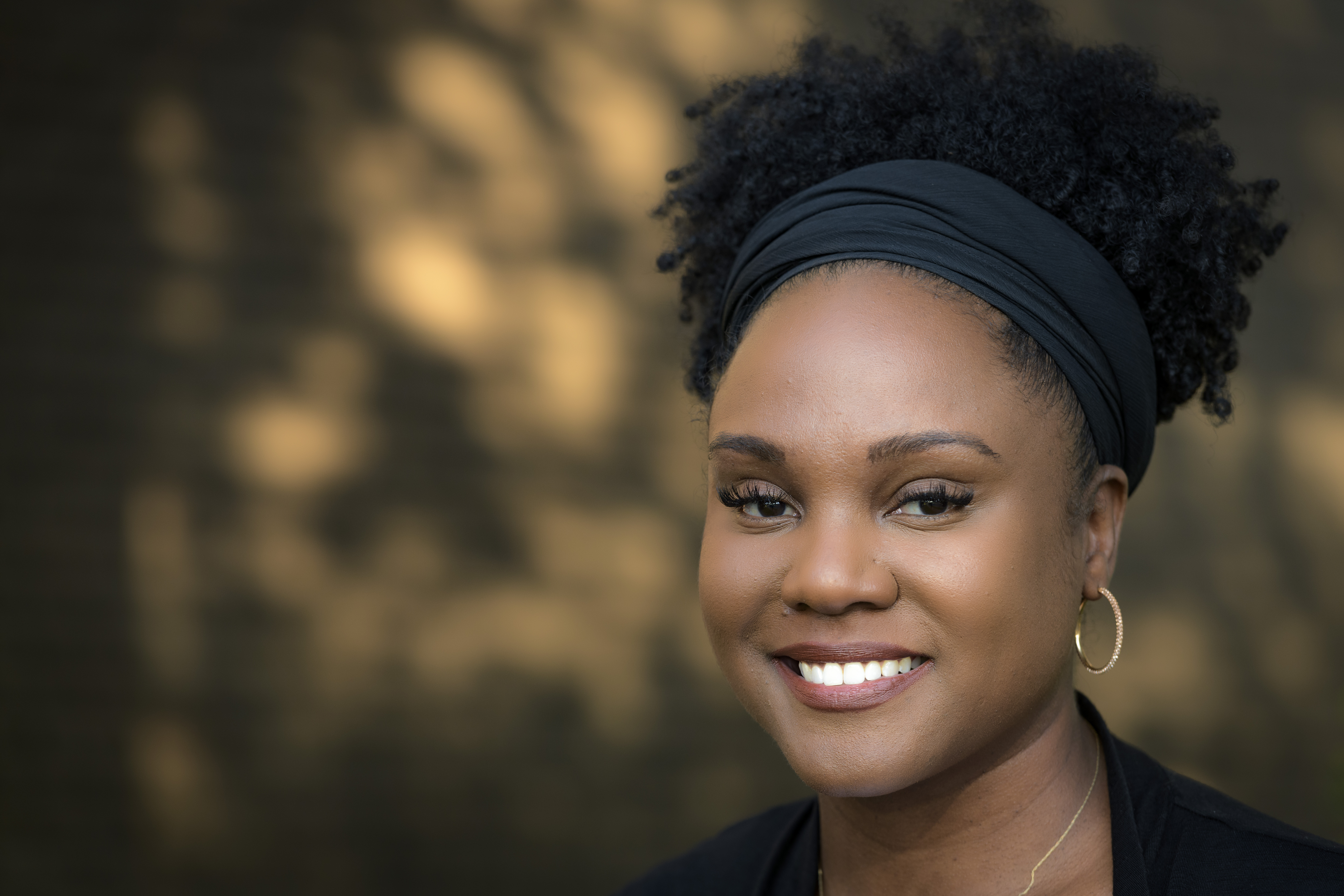 January 25, 2022—Emily McCann, Chair of the Teach Plus Board of Directors, today announced that Kira Orange Jones, a former fourth grade teacher who today serves as founder of the Systems Impact Lab at Teach For America (TFA) and as the elected District 2 representative on the Louisiana Board of Elementary and Secondary Education (BESE), has been selected to become the organization's next Chief Executive Officer. She begins her new post April 18th.
"The Teach Plus Board and leadership team are thrilled to work with Kira to grow the movement of talented and diverse teachers who lead educational change in their states and communities," said McCann. "Kira is a visionary leader who has worked with thousands of educators over the past two decades and her experience at the intersection of movement-building, policy-making, equity, and strategic leadership development is what Teach Plus needs in the years ahead. Her expertise will help Teach Plus continue to expand impact, empower teachers to lead, and support our country's most vulnerable students."
"Teaching is a profound act of leadership. Today especially, the act of teaching can be heroic and catalytic," said Orange Jones. "As the daughter of an educator, I developed an early admiration and respect for the powerful impact that teachers can have on students and communities. It's an honor to join this organization at this point in its history; Teach Plus is at the forefront of advancing teachers as leaders at every level of the system. Together, we will chart a course that places the voices, best ideas, and impact of teachers at the vanguard of the movement for a more equitable and excellent education for all students."
Orange Jones graduated from Wesleyan University in 2000 and began her career as an elementary school teacher and documentary filmmaker in Louisiana, where she still resides today. In 2002, she founded Right Quick Productions, a non-profit dedicated to telling the stories and amplifying the voices of African American youth. One year after Hurricane Katrina, TFA Founder Wendy Kopp named Orange Jones Executive Director of TFA-Greater New Orleans, a transformational role she held over the next decade, growing the organization's presence from 100 to over 1,000 alumni. In 2011, she was elected to her first term on BESE, and was subsequently re-elected with wide margins and over 80,000 votes in 2015 and 2019. As a state policymaker, she has helped increase teacher pay, strengthened the state's public charter schools, expanded quality early childhood education for families, and grown the number of students prepared for post-secondary success. She most recently served as BESE's Vice President as part of the Board's first-ever all female leadership officer team and was re-elected by her fellow Board members in December 2021 to continue in that post.
Lindsay Sobel, Teach Plus Interim CEO, said: "Kira's track record of outstanding leadership and deep commitment to advancing equity alongside educators will make her an exemplary CEO for Teach Plus. I, and the Teach Plus leadership and staff across the country, cannot wait to step into this next chapter with Kira at the helm."
In 2015, Orange Jones was named one of Time Magazine's 100 Most Influential People In The World. Other honors include being named Louisianian of the Year by Louisiana Life Magazine and Woman of the Year by the New Orleans City Business Journal. She received the Peter Jennings Award for Civic Leadership presented annually to outstanding Teach For America alumni and, in 2020, was named a Distinguished Alumna of Wesleyan University. She is a Moderator for the Pahara Fellowship, a member of the Aspen Global Network, and a founding leadership committee member of Education Leaders of Color (EdLOC).
"Throughout her impressive career, Kira has consistently championed teacher leadership," said Jonah Edelman, co-founder and CEO of Stand for Children. "That commitment and her deep expertise in driving policy change in a way that is collaborative, evidence-based, and bipartisan make her the right person to lead Teach Plus at this critical and perilous moment for the teaching profession and for vulnerable students."
Since 2016, Orange Jones has directed and managed more than a dozen TFA regions across the country, serving over one million students with an annual budget of approximately $40 million. In 2019, she founded the TFA Systems Impact Lab, which manages ten leading regions across the Midwest and South while advising regions on strategy across the country. She began her sixteen-year tenure at TFA as Vice President, New Site Development after earning her master's degree from the Harvard Graduate School of Education.
Ashley McCall, Teach Plus Board Member and 3rd grade bilingual educator in Chicago, said: "I am thrilled to welcome Kira Orange Jones to the Teach Plus network. Her personal story and trajectory reflect a commitment to the pursuit of equitable education for students, equity-based policies and practices in classrooms and communities, and a prioritization of teacher voice as a key lever for impact. I look forward to supporting Kira's leadership as she pushes our teachers' advocacy and practice to best meet the needs of students."
Teach Plus partnered with Alma Advisory Group in the CEO search process. Orange Jones succeeds Interim CEO Lindsay Sobel, who served in the role since former CEO Roberto Rodriguez's departure in September 2021. Rodriguez served as CEO for four years before joining the Biden Administration at the Department of Education. Rodriguez succeeded CEO Celine Coggins and President Monique Burns Thompson, who founded Teach Plus in Boston in 2009.