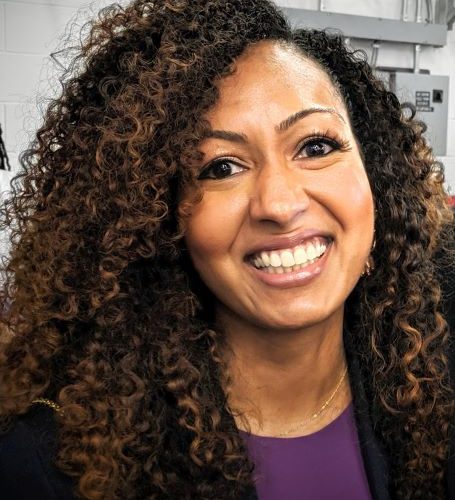 In April, Prospect Schools announced the start of an exciting new chapter: after a rigorous six month search process that vetted some of the country's strongest leaders in education, the organization named Tresha Ward as the next Chief Executive Officer of Prospect Schools.
Tresha comes to Prospect Schools with nearly two decades of experience in education and a career underscored by an unwavering commitment to educational equity. A native of the Bronx, Tresha began her career as a Teach For America corps member in the Houston Independent School District.
In 2010, she opened KIPP Legacy Preparatory School — an elementary school with an International Baccalaureate focus — and grew the school to serve 900 children. Tresha then served as the School Leader Development Director for the KIPP Foundation. In this role, she provided support to more than 200 of KIPP's school leaders across the country, through the creation of leadership development programming, as an instructor for instructional leadership, and direct coaching.
After her time with the KIPP Foundation, Tresha returned to schools as Managing Director of Schools for KIPP NYC, where she focused on principal management and school turnaround. Most recently, Tresha served as Partner at Bellwether Education Partners, where she has led the academic and program strategy team. In this role, Tresha's work centered around building the capacity of school and executive-level network leaders through advising and executive coaching. She has a particular passion for supporting leaders of color to sustain in their roles.
"Viewed as a whole, Tresha's professional experiences illustrate her deep, multifaceted commitment to education and make her the ideal candidate to lead Prospect Schools through its next exciting chapter." said members of the Prospect Schools Board Transition Committee. The group also identified the following characteristics as particularly salient strengths that would serve her well as CEO of Prospect Schools:
Depth and breadth of experience: Interview stakeholders appreciated Tresha's experience founding and running a school, her experience in the classroom and with coaching educators.
Strong operational and strategic experience: Many noted her strong operational background and keen strategic thinking skills.
Mission alignment: Interviewers highlighted Tresha's strong connection to the Prospect Schools mission, values and vision, along with her core focus on students and experience with the IB model.
Diversity, equity, and inclusion and focus on students: Many stakeholders noted her commitment to DEI and her attentiveness to meeting the needs of all learners.
Reflecting on her new role, Tresha shared: "I'm thrilled, honored, and humbled to join a school community of incredible staff, teachers, leaders, students, and families as the next CEO of Prospect Schools. I'm energized by Prospect's alignment to my personal mission of delivering outstanding outcomes for all kids and a commitment to operating schools that are diverse, equitable, inclusive, and antiracist. During this especially critical time for schools and families, I'm looking forward to working with the Prospect Schools community to deliver on this mission."  
Tresha Ward will begin her work with Prospect Schools on June 2, 2021.